Our Stores
Concepts That Create Wow! Experiences
Sweet & Sassy® offers a variety of location options, each with their own unique set of benefits. We invite you to reach out to us with any additional questions you have about our store options.
Mall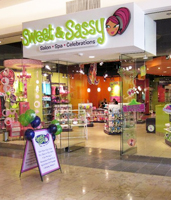 Most of our Sweet & Sassy® stores are located in lifestyle centers, malls, or regional power centers. We have teamed up with a real estate brokerage company who assists our franchisees in negotiating great deals in ideal locations. It is truly a team effort: our kids spa franchisees are familiar with their area and know local shopping patterns while our real estate broker knows how to analyze demographics and best structure as well as negotiate the lease. The broker works to make sure the little things are included like limo parking, limited store hours due to children's services, and contingencies for forced moves and mass vacancies. Regardless of which location you choose, you will need about 2,000 square feet with moderate to high levels of foot traffic.
Malls have some general strengths, like:
A steadier flow of traffic
Activities to draw families to your store
Mall and co-tenant cross marketing
About 20% of our stores are located in traditional indoor malls. Malls offer constant traffic, high brand awareness and visibility, weather-resistant shopping, and a natural demand for retail. If you are in an area with severe winter weather and limited outdoor shopping options, this might be a great choice for you. Logistically, malls have some unique challenges, such as limo drop-off location, walking through the mall with a party, more complex salon pick-up/drop-off issues, and rent that's typically higher.
Things to consider when looking at a mall location include:
CAM charges
Total rent
Weather
Tenant mix
Location
Build-out allowance

Lifestyle Centers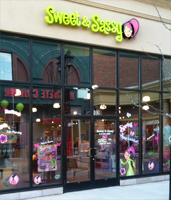 Lifestyle centers house the majority of our stores because they offer moderate walk-by traffic, tenant mix already attracting our target customer, and customers who are there to shop, have an enjoyable experience, and spend retail dollars. These locations generally have less retail demand than a mall, but have cheaper rents and easier access for salon and party customers.
Things to consider when looking at a lifestyle center include:
Total rent
Occupancy
Walk-by and drive-by traffic
Tenant mix
Build-out allowance
Lifestyle centers frequently have family activities that drive our target customers to the center and provide more of a shopping or family experience than a strip shopping center.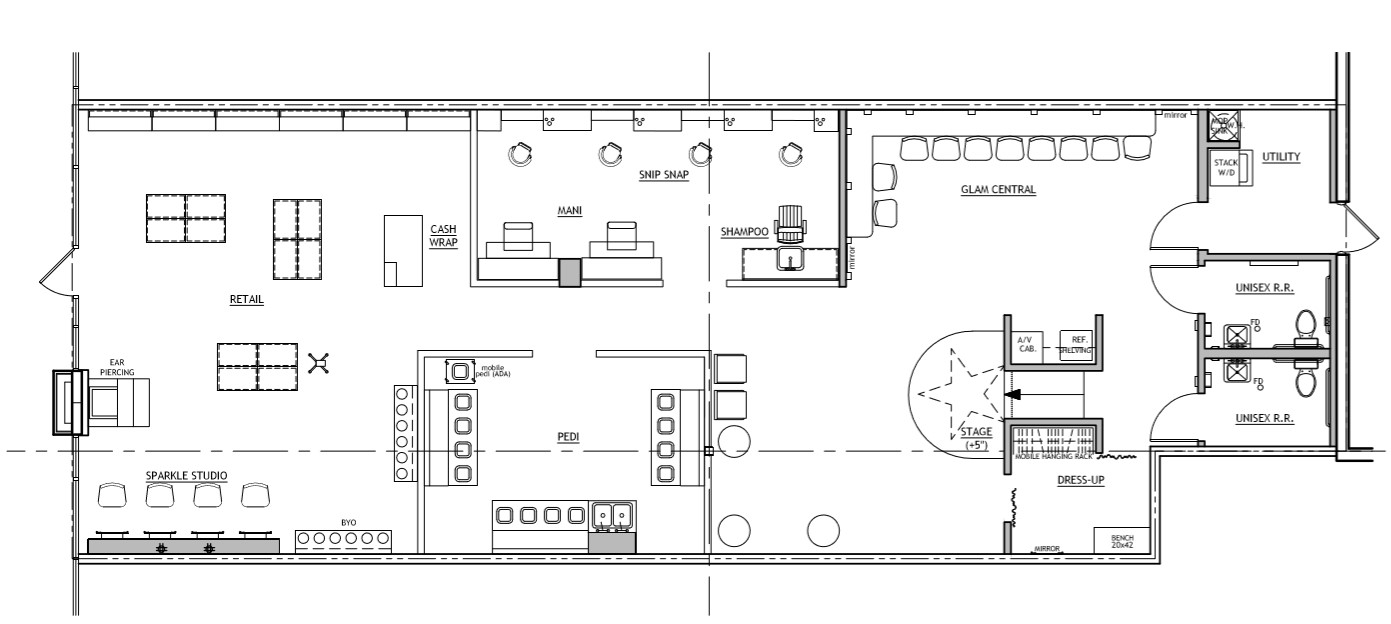 Shopping Center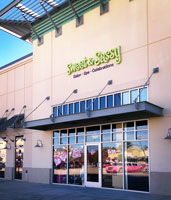 A small number of our stores have gone into a strip shopping center when the other outlets have not been available or aren't feasible. These locations generally have more retail demand, however, rent and size of shopping center locations vary based on city and state.
Things to consider when looking at a strip shopping center include:
Total rent
Other occupants
Marketing venues
Surrounding target customers
A shopping center provides little to no retail walk-by traffic, but typically offers ample parking for easy drop-off and pickup of party and salon customers. Less foot traffic coming into your store means you will need to do additional marketing to promote the brand and all areas of your business. Your limo will also need to be more active in parties, events, and marketing, as it is more difficult to build brand awareness in one of these centers.
Why Invest with Sweet & Sassy®?
There are many reasons why franchisees love our brand. For example, we:
Are industry leaders
Have three diverse revenue streams
Offer superior training
Provide exceptional marketing
Make customers smile
Are known for our transparency and shared goals
Have a unique store design
We have an easy-to-order, easy-to-merchandise, retail guide that includes the following:
Vendor lists
Suggested retail purchase lists
Diagram of how and where to display items
An overall retail floor layout
Retail and merchandising training
Sweet & Sassy® branded items
Retail and merchandising procedures
We also have negotiated special pricing and rates with our vendors, so you can enjoy the benefit of Sweet & Sassy® Franchise owner purchasing power, not just your own.
Call (817) 767-0260 to learn more about our stores. We appreciate your interest in our children's salon, spa, and party franchise that gives kids a place to play, rejuvenate, and celebrate!