Events in Kingwood
Join us for activities and more!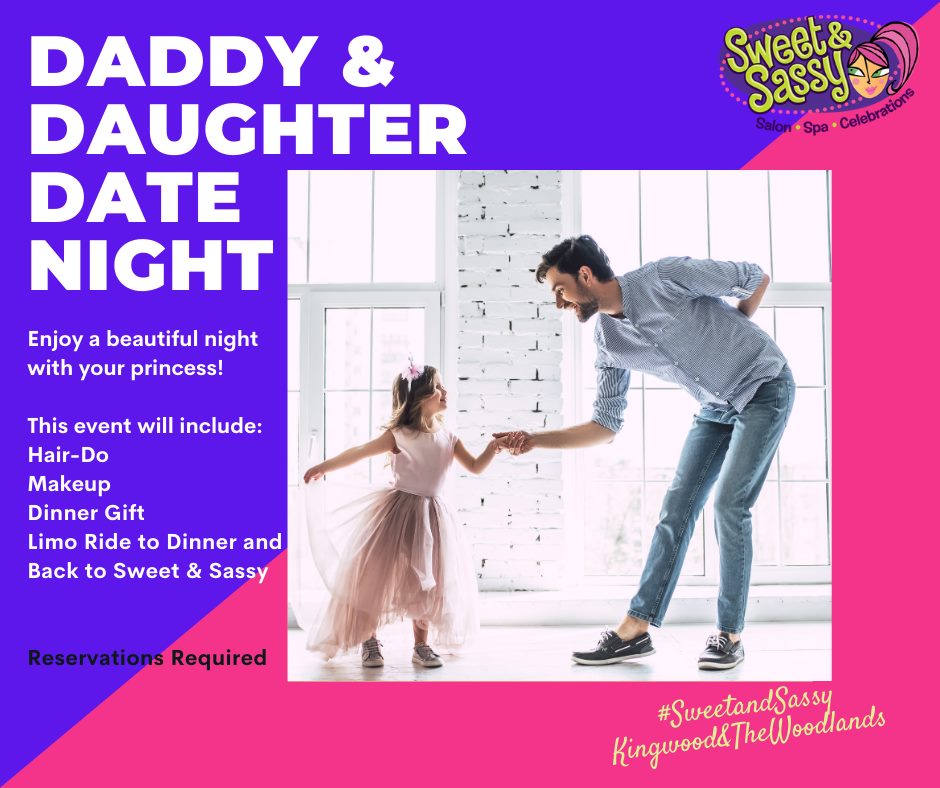 Daddy & Me Date Night - Friday, June 18, 2021
Three time slots to choose from 5:00, 5:30, 6:00,
Your evening begins at the store for your princess(s) to receive a party up-do, make up, picture, and a rose from their daddy. Then our "pink carriage" (aka pink limo) will deliver you both to Mia's Table and return you home long before the carriage turns into a pumpkin. RESERVATIONS REQUIRED. Register here.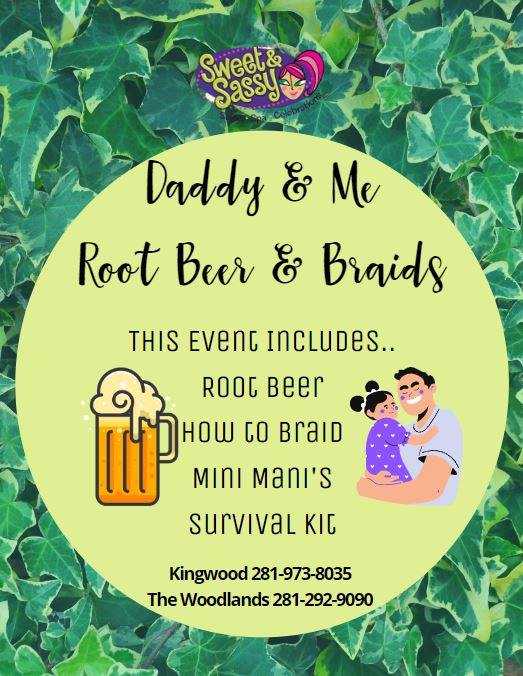 Root Beer & Braids - Thursday, June 24th at 3 PM
To all those dads who need extra help styling your daughters hair, this class is perfect for you! We will be going over the basic 3 strand braid and basic french braid. Also, root beer is on us! Moms are welcomed too!
Register here.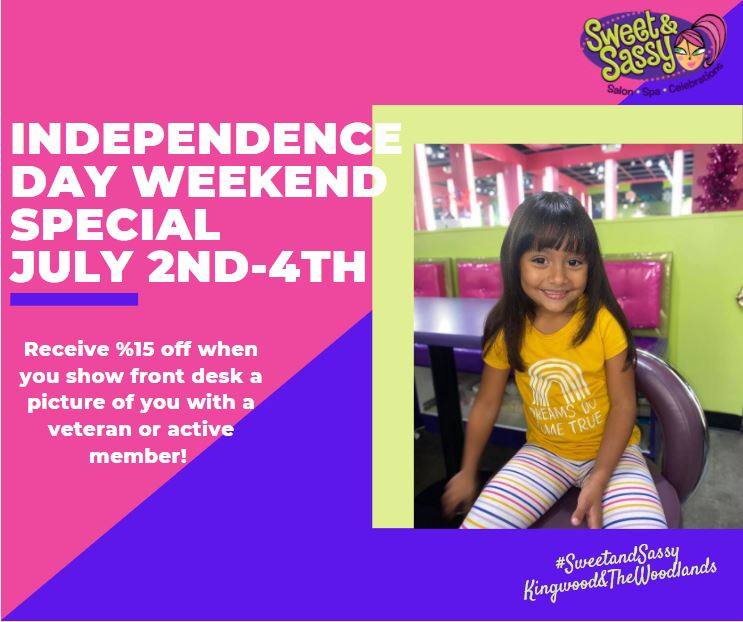 Independence Day Weekend Special | July 2nd - 4th
Join us at Sweet & Sassy Independence Day Weekend and receive 15% off when you show front desk a picture with you and a veteran or an active member. A BIG thank you from Sweet and Sassy!