Events in The Woodlands
Join us for activities and more!
In Store Events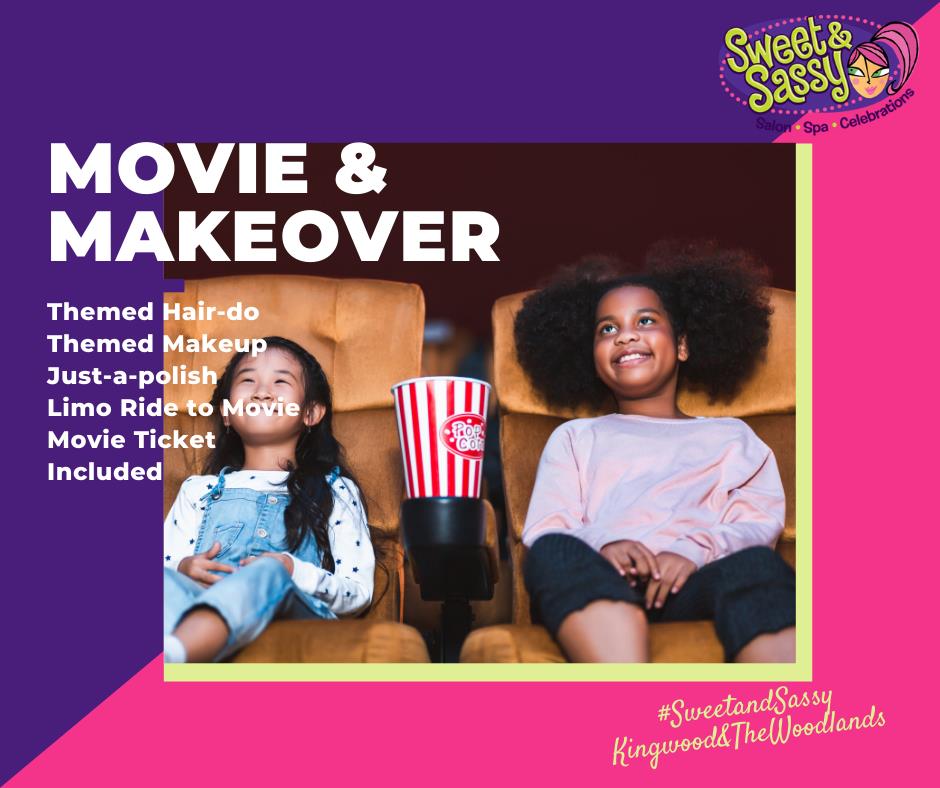 Movie & Makeover | July 18th at 1 PM
This event will include Sassy Hair, Just-a-Polish, Themed Crafts, Activities, Limo Ride to the Movies & Movie Ticket.
Register here.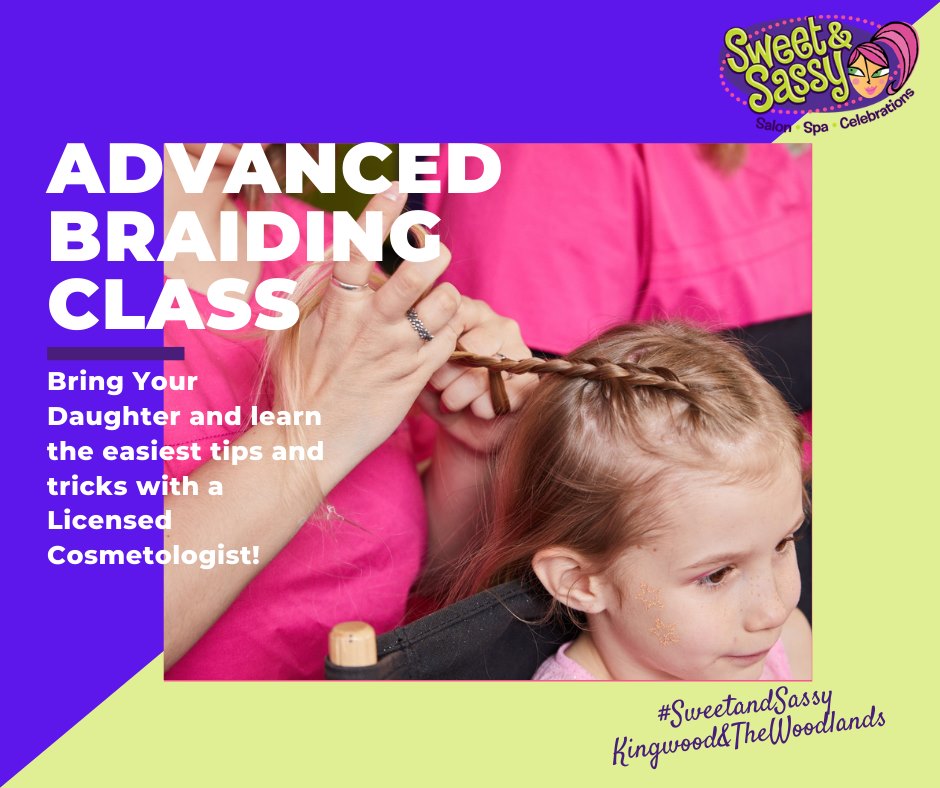 Advanced Braiding Class | July 29th at 5 PM
Join Us At Sweet And Sassy Woodlands For Our Fun And Educational Advanced Braiding Class!
Register here.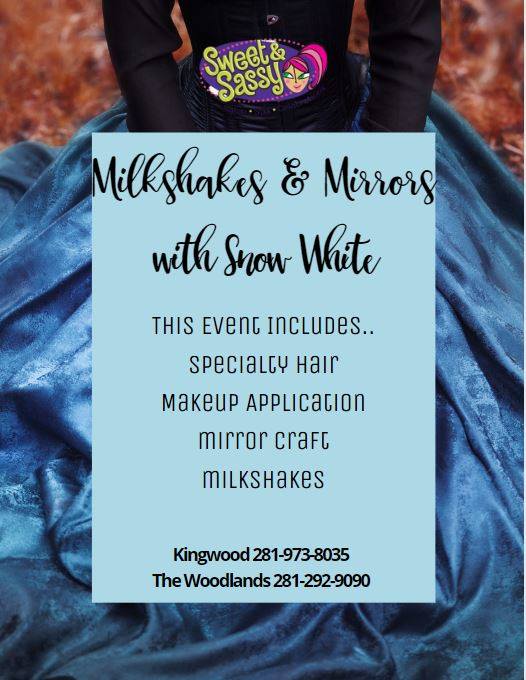 Milkshakes & Mirrors | August 20th at 5 PM
Who doesn't love glitz and glam with yummy milkshake? Princess Belle will be in town and stopping in to assist in making YOUR own MAGICAL mirror all while enjoying a delicious milkshake with toppings!
Event Includes: Themed Hair Style, Themed Makeup Application, Craft with Princess, Milkshakes and Stage Time with Belle.
Register here.
Summer Specials
Pre-Book Back to School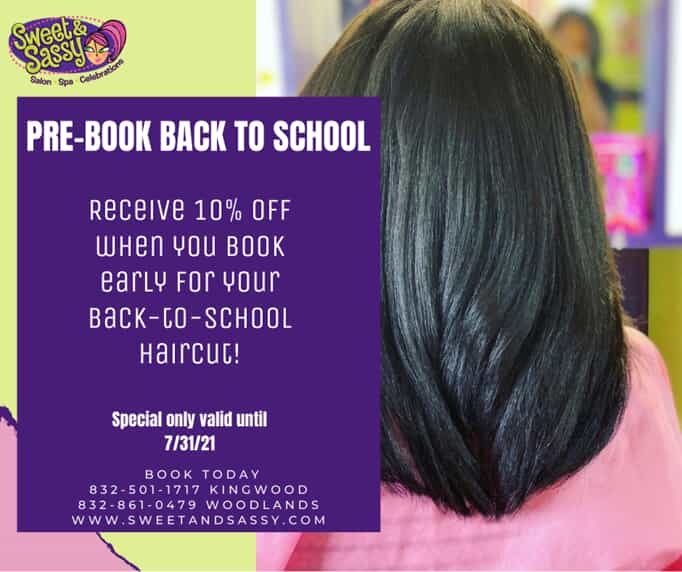 Receive 10% off when you book early for your Back-to-School Haircut! Valid through 7/31/21
Summer Fun Styles