Sweet & Sassy® Gives Back
Supporting Our Community & Our Children
At Sweet & Sassy®, we are active community partners. Giving back to our neighbors and the world is a big part of who we are and the values that drive our business every day. We are a spa, salon, and party spot for kids, and our goal is to give them the chance to be themselves and provide a space where kids can be kids. This culture applies to the world outside of our walls, too.
We are proud to work with these special charities: HopeKids, Alex's Lemonade Stand Foundation, Wigs for Kids and Central India Christian Mission. We also work with Annabelle Grace as she brings awareness and support to fighting childhood cancer. We like to give back to children's causes and we are so thankful for the children who visit our stores and make it possible for our franchisees to provide employment and exceptional services in their communities.
Annabelle Grace has been a Sweet and Sassy customer for many years. At nine years old, she was diagnosed with Osteosarcoma in her left arm. The family knew it would be a tough road ahead and so #AGtough was born. In December 2019 she began 18 very difficult rounds of Chemotherapy. In March of 2020 AG had major surgery where she received a bone from a donor to begin to heal her arm. Her recent scans continue to be all clear!!! AG feels like she has been given a miracle and so she continues to live her life with Joy and Strength in Jesus. She brings the party to every appointment and shares the light with everyone she meets.
After her treatment, AG and the family began to ask, "What's Next?" Salood reached out to AG asking her to be the ambassador for their next project. She agreed and designed and mom and me purse for Kelly Wynne. The proceeds go to increase awareness and treatment for childhood cancer. AG and her family are grateful for this opportunity to share this message, "You are loved and your life matters."
#AGtough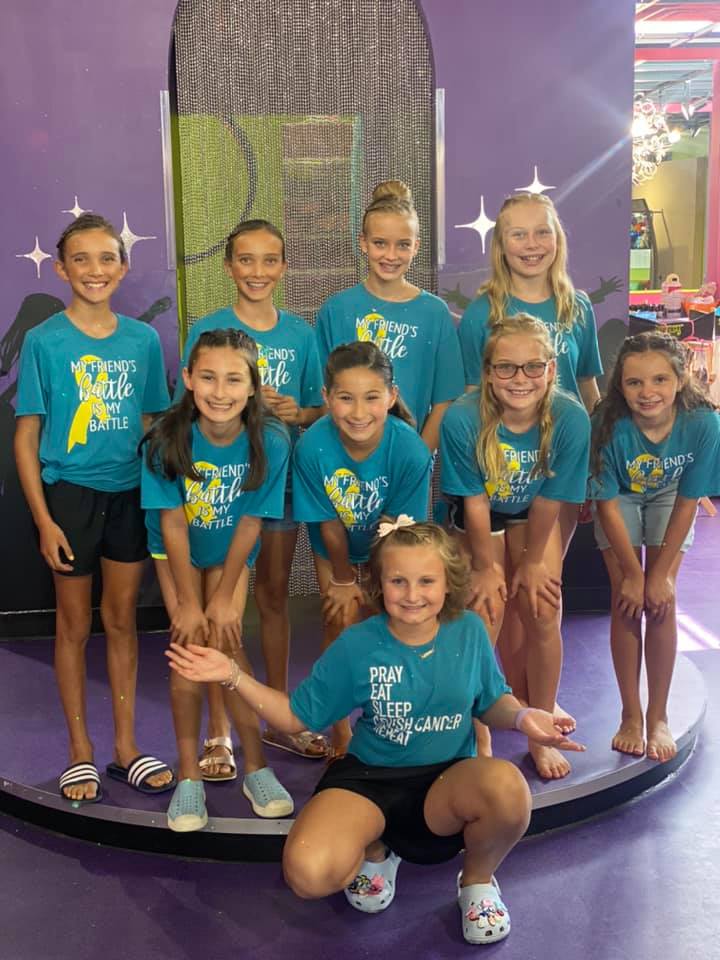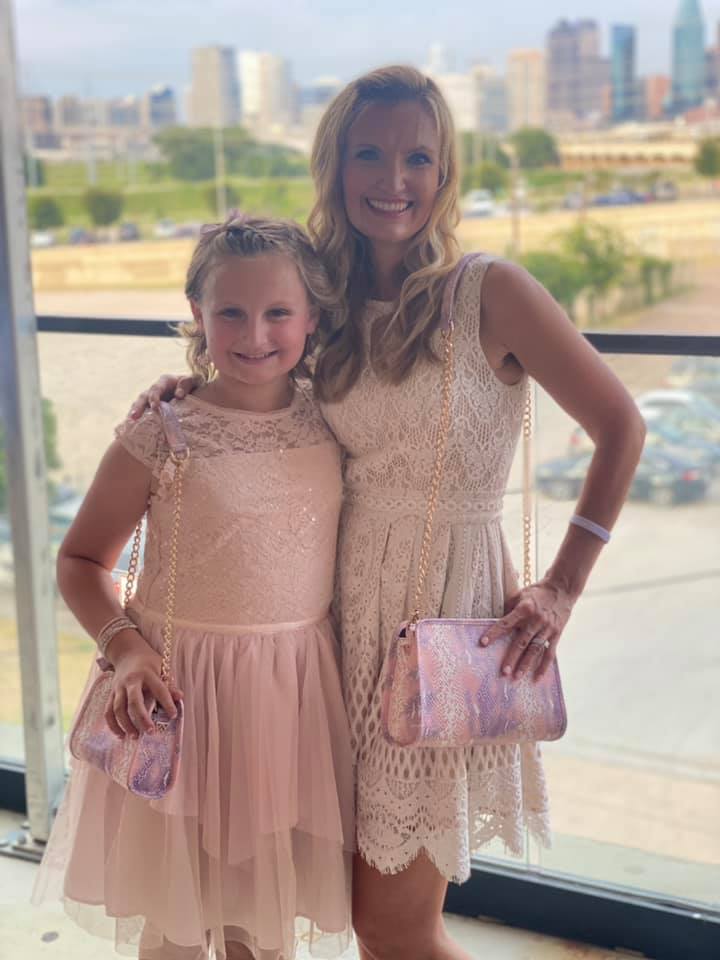 A new charity partner for us is HopeKids. HopeKids provides ongoing events, activities and a powerful, unique support community for families who have a child with cancer or some other life-­threatening medical condition. We surround these remarkable children and their families with the message that hope is a powerful medicine. We are thrilled to offer in-store experiences and the HopeKids families and provide support for their community events. HopeKids wants to come alongside families and help ease the difficult journey by offering hope and community. Check out their events and ways you can get involved.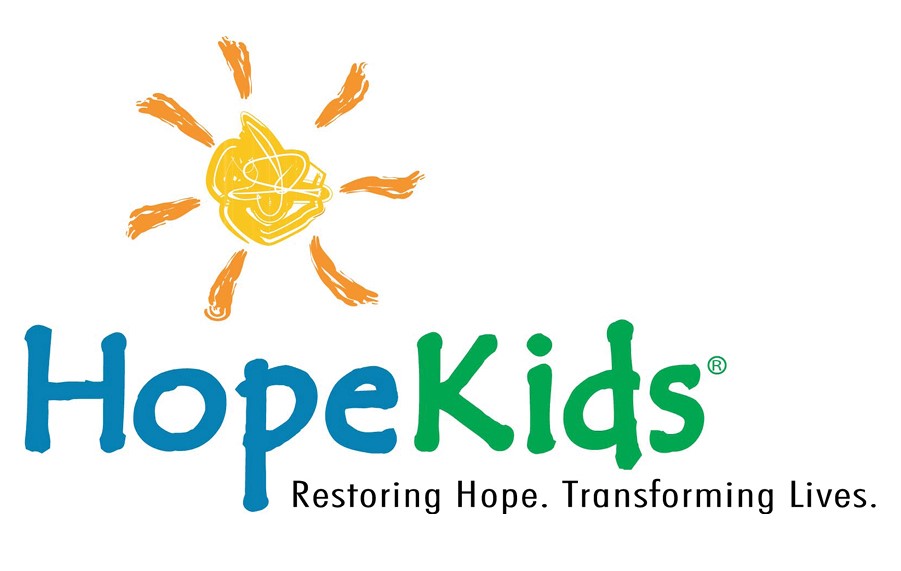 We love their story of why they give back. "It all started with one front yard lemonade stand. When Alex Scott was just four-years-old, she held her first childhood cancer fundraiser in her front yard and raised over $2,000. By the time of her death in 2004, eight-year-old Alex had raised $1 million and inspired a legacy of hope and cures for childhood cancer."
Sweet and Sassy believes that everyone can do something to help. Alex's Lemonade Stand has raised over $200 million to support cancer research over the last 15+ years. Most of that has been raised through individuals and families hosting a single lemonade stand. All of those small acts of wanting to help, came together to make a $200 million dollar difference. We can all make a difference through our efforts.
Another charity that is near and dear to our hearts, Wigs for Kids, supports children that are affected by chemotherapy, radiation, Alopecia, burns, and other medical issues. They provide beautiful wigs from human hair to help children look like themselves again. Participation varies by store. Check your store to learn more about quarterly cut-a-thons that offer free haircuts for customers who will donate more than 14 inches of hair. Have more than 14" of hair to donate, but don't want to wait for a cut-a-thon? Check your store to learn about free services offered with 14" or more hair donations.
CICM started a children's home a few years ago when Nanda, a pastor at CICM, decided to bring 93 orphans into his 4 bedroom home. These children received shelter, education, food, clothing, medical care and most importantly, love. Over the years they have now expanded to 7 Children's Homes and they currently care for 2,100 orphans in their facilities. CICM has rescued and transformed over 7,600 at risk children, through the "Child Like This" program. Many of these children have grown up to be pastors, lawyers, medical professionals, and leaders in their community.
The leadership of Sweet & Sassy was so impressed with the organization and impact of CICM, that they dreamed up a 5 year goal to contribute in a huge way to orphans in India. With more money and facilities, CICM can create a home for more orphans and continue drastically changing lives.
GiveBack! Locations giving 15% of Profits:
* Franchise & Products Company
* Southlake, Texas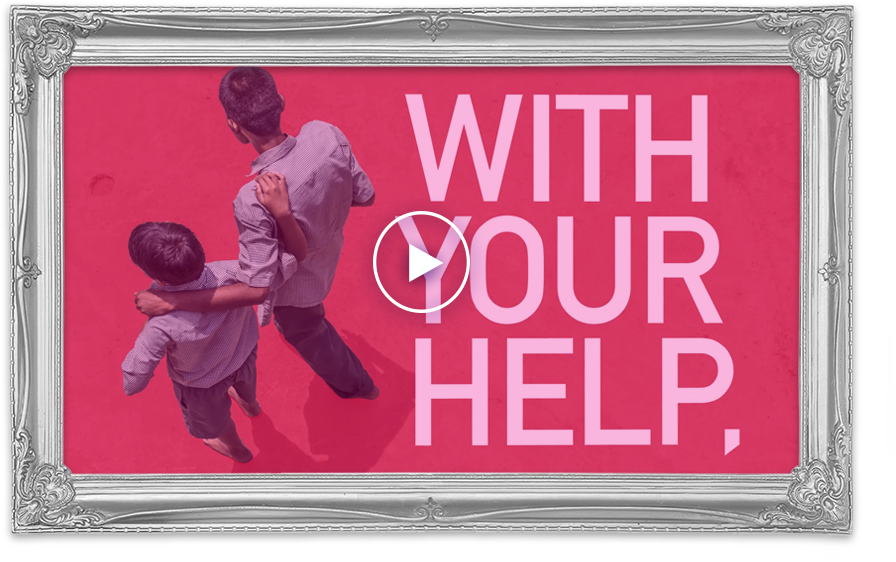 We are hoping that our customers join us in giving! Our goal is to give $250,000 over 5 years between 2019-2023 from our franchise company/corporate store and to then double that number with franchisee owner profit gifts (each store is individually owned and operated) and customer gifts. We invite you to join us and give a Chicken, Children's Books, or even a Water Buffalo!
Join Sweet & Sassy in Giving Back today!