Stylish Salon for Kids
Licensed Cosmetologists for Children of All Ages
When you visit one of our Sweet & Sassy® salons, you're in for a treat. From haircuts for kids to updos and braids for special occasions, we do it all! We don't just give you a haircut—we turn it into a fun experience! We offer lollipops, child-focused conversation, and plenty of pampering.
Haircuts for everyone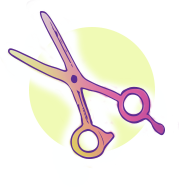 We offer haircuts for children zero to thirteen. We understand that kids of varying ages have different requirements, so we have catered our services around specific age groups. Our trained team understands how to interact with children to make sure they are comfortable and made to feel like they are the star of the show. We can recommend a specific cut or service depending on your age.
Sweet & Sassy® offers:
Sassy Haircuts
Sweet Haircuts
Toddler Haircuts
Cool Dude Haircuts
My First Haircuts
Diamond Haircut & Style
Updos & Braiding
If you have a special occasion coming up, Sweet & Sassy® can make you feel like a princess! Whether it's a wedding, quinceañera, or any other event, we can give you a stylish updo or braid. Our licensed stylists can create specialty styles and so much more!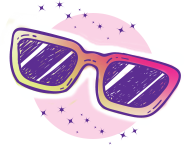 Where Kids Can Be Kids
At Sweet & Sassy®, you can trust that you will always be in a fun, exciting, and safe environment. Our team is dedicated to making every trip to our salon and spa a memorable one. From start to finish, you'll feel like a prince or princess. We all love a good haircut, so we are excited to see the looks on faces when you see yourself in the mirror after you get the Sweet & Sassy® treatment.