Weekly Specials
Toddler Tuesday
Thrifty Thursday
Buy 1 haircut get the 2nd one 50% off
March Events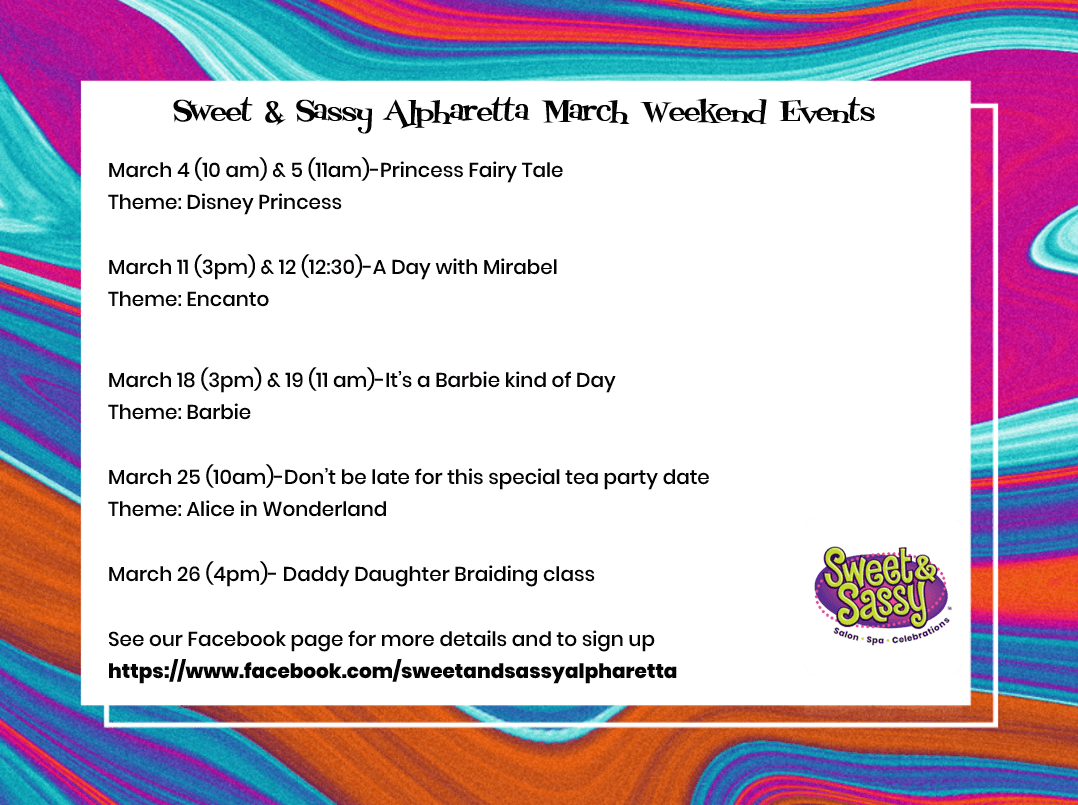 April Events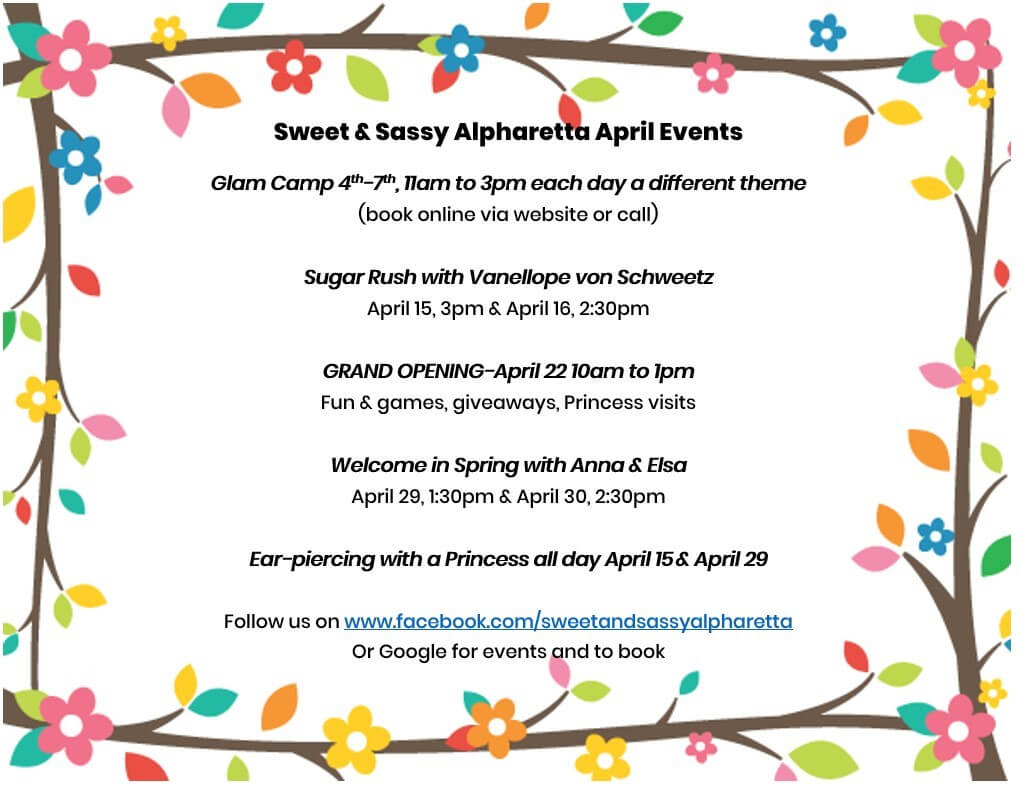 Spring Break Glam Camps
April 4th - 7th on weekdays when school is out. 11 am - 3:00 pm
Includes Hair, Make-up, and Nails. Crafts and Games with the theme. Bring a nut free lunch and a drink. For specific daily themes please check the website. Booking more than one child...please call the store due to online booking limitations.
Themes:
Tuesday – Unicorn Day
Wednesday – Everything Beads Day
Thursday – Confetti and Glitter Day
Friday – Tie Dye Day
Ear Piercing with a Princess
April 15th & April 29th
Join us to get your ear pierced with a princess!