Kids Salon & Haircuts in Katy, TX
Haircuts for kids, Tweens, & Everything in Between
Is it time for your kid's next haircut in Katy? Why not make it a fun experience for them by bringing them into your local kids hair salon? Kids should get their haircut at a place made just for them. Sweet & Sassy of Katy offers haircuts for kids, braids and updos for special occasions, and more in an environment designed to appeal to our young clientele.
At our Katy kids spa and salon, we turn every visit into a fun VIP experience, complete with kid-focused conversation, sparkly pampering, and a gourmet lollipop. Our experienced cosmetologists are ready to help make your kid feel as confident and glamorous as ever with their next haircut in Katy!
Visit our salon for fun and relaxing kids haircut in Katy! Call (281) 990-4838 to book an appointment or contact us online for more information.
Kids Salon & Haircut in Katy, TX
Whether you're visiting us for baby's first haircut or a preteen style, you will find Katy stylists who understand what kids ages 0-13 need from their haircut services at every stage. We make sure to interact with each child in a way that will make them feel comfortable and special—every guest gets to be the star of the show! Our stylists can recommend the perfect hairstyle, cut, or service depending on a child's age and interests.
Haircuts in Katy:
The Sassy Haircut – A full haircut experience that includes shampoo and conditioning, consultation, haircut, blow-dry style or braid, glitter hairspray, and a gourmet lollipop
The Sweet Haircut – A shorter (but still sweet!) experience perfect for younger kids or those with very little hair, it includes a spray and comb, haircut, glitter spray, and a gourmet lollipop
The Toddler Haircut – For young guests ages 3 and under, this experience includes a comb out, haircut, glitter star, and gourmet lollipop
The Clipper Haircut – Our stylists are skilled at clipper and scissor cuts and all the popular kids' haircuts and styles—and every visit ends with a gourmet lollipop
*additional charges may apply for exceptionally think, curly, long, tangled or texturized hair.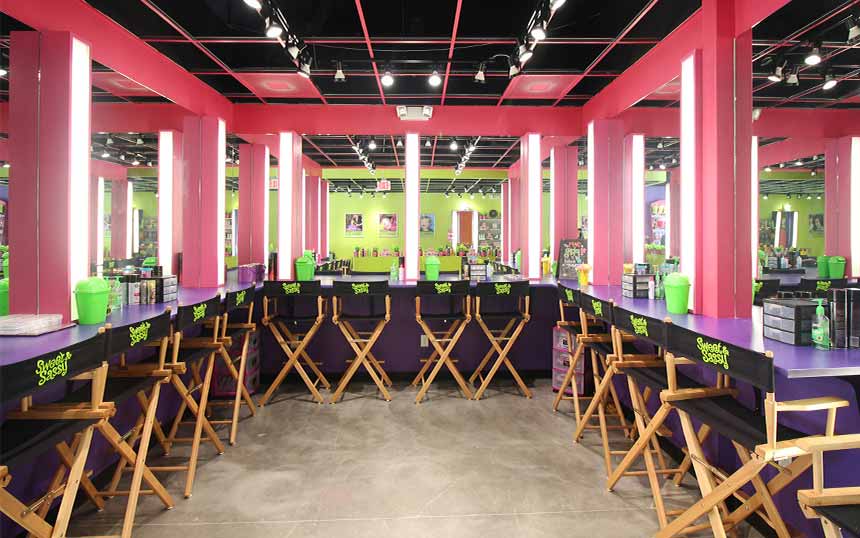 Updos & Braiding
Special occasions call for special styles! At Sweet & Sassy of Katy, our stylists can create stylish, age-appropriate braids and updos for any event or occasion. Schedule an appointment before birthday parties, weddings, or other celebrations for a perfect hairdo to complete the look.
Our kids' salon in Katy offers full-service specialty updos, quick party updos that don't involve hot tools, specialty braids, cornrows, and more.
A Katy Haircut Salon Designed with Kids in Mind
Sweet & Sassy of Katy is just for kids. Haircuts are fun, safe, and comfortable with our caring team and licensed stylists—all trained to work with kids. We aim to make all our young guests feel like royalty for an experience they'll love!
For more information about our kids hair salon in Katy, TX, call us at

(281) 990-4838

or contact us online today to schedule an appointment.