Offering Glamorous Kids Haircuts for Children of all Ages
When your child wants to have the coolest look in school with a fun and fresh new kids haircut, come on by the Sweet & Sassy kids hair salon in Southlake! At Sweet & Sassy of Southlake, we proudly treat children of all ages like royalty.
Our licensed cosmetologists and children's hair stylists are highly-trained and understand kids to a 'T', so you can be sure your little one will have fun and lots of laughter with kid-friendly conversations while they're in the glam seat.
Whether you come to us looking to get your toddler's very first haircut or your cool kid wants a super rad hairdo before a major event, we have your needs covered.
We have designed spectacular hairstyles for weddings, quinceañeras, birthday parties, and the first day of school.
Our team of licensed cosmetologists is highly skilled and always ready to create a fun and friendly atmosphere. When receiving a haircut, your child is the star!
We go above and beyond to make each kid feel special by offering lollipops, glittery hair spray options, and adorable hair accessories.
The perfect hairdo can make any kid feel awesome! We offer lots of spectacular hair treatments that include beautiful blowouts, super stylish braids, glamorous up-dos, and ultra-cool trims.
Every stylist at our kids hair salon also keeps in touch with the latest fads and trends to offer popular kids haircuts that are cute, stylish, cool, or hip.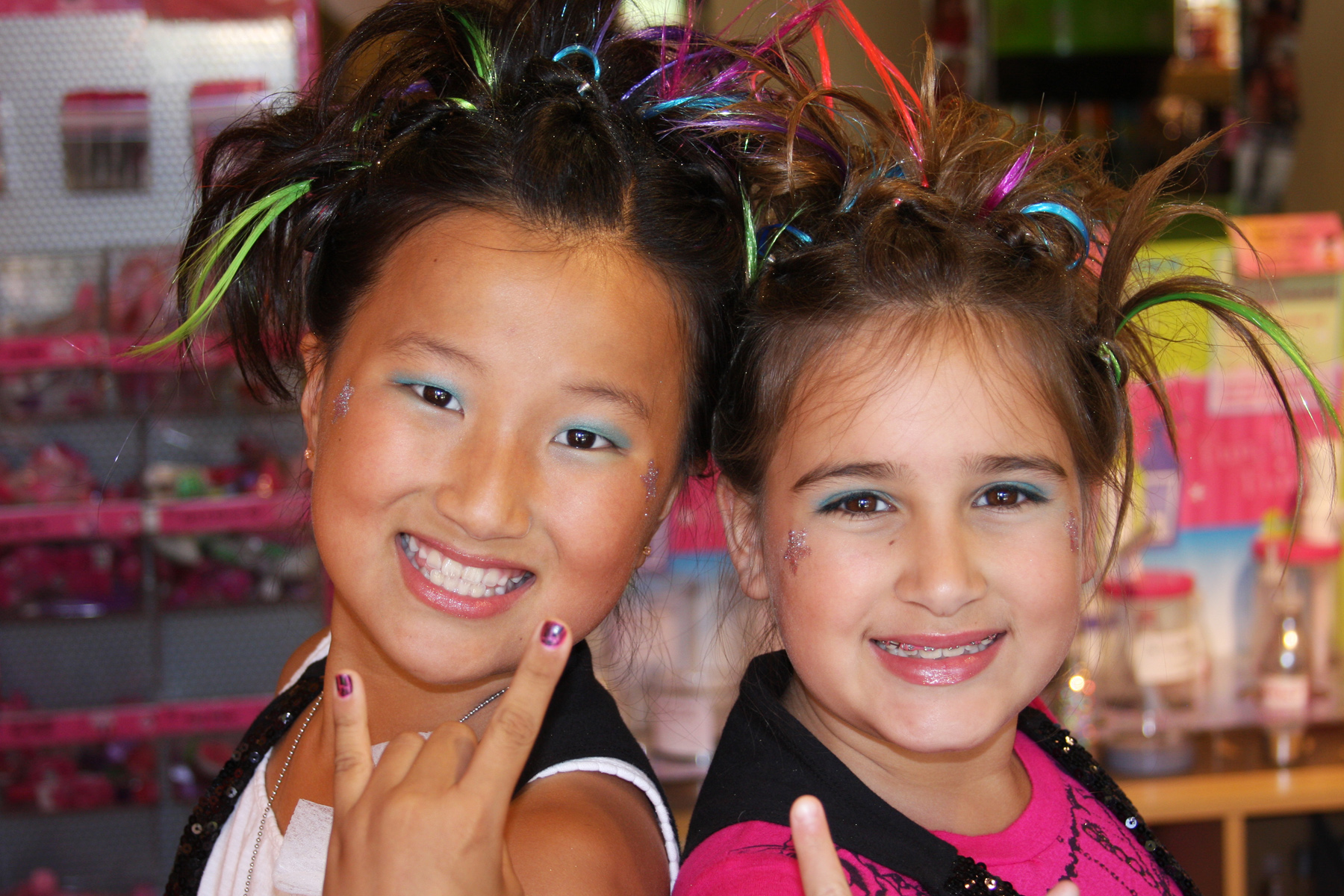 Our four most popular Kids haircuts in Southlake are:
Sweet cut
Sassy cut
Toddler cut
Clipper cut
A Children's Hair Salon Where Every Child Feels at Home
Cutting and styling children's hair can be tricky. Luckily, our Sweet & Sassy of Southlake stylists have the experience and training necessary to handle any situation. We put in an extra effort to make all kids feel warmly welcomed and accepted.
At our Southlake hair salon for kids, our stylists have refined a set of tried-and-true techniques to help toddlers who shift around, grow impatient, and become nervous.
Children's haircuts can be scary when the child does not know what to expect. Understanding this, we have customized our kid salon and spa services to make the experience exciting and fun.